About Lighthouse Pharmacy
Lighthouse Pharmacy's mission is to help the community preserve better health and live healthier lives. We provide our services with the commitment to quality, service excellence and competitive pricing. Together with our team, we fulfill the prescription medication and medical supply requirements of our countless customers day after day. We hope you can drop by our pharmacy soon. Experience the difference of shopping at Lighthouse Pharmacy.
Lighthouse Pharmacy is dedicated to helping our community. We've been in business since 1979. We provide a full range of pharmacy services and also provide specialty medications.
Our store also has hundreds of over-the-counter products for your convenience. Come visit our Specialty Medications Pharmacy in East Patchogue, New York and experience the difference.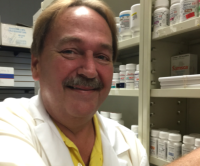 David Rollens, RPh,Supervising Pharmacist
Dave is a Licensed NY State Pharmacist with over 20 years of experience. Dave's passion, besides helping our pharmacy family, are his girls, Kristen and Stephanie. He loves to golf when he has the time, and he continues to increase his knowledge of all the wonders of new and existing medications.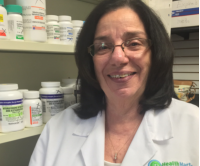 Diane Collins, Pharmacy Technician